1. iPhone XS / XS Max, Pre-Order Reached 10 Million Units
According to analyst Jun Zhang, the pre-order units of the iPhone XS / XS Max reached about 10 million. 
This is lower than last year's iPhone X of 1.2 million units during the same period. However, considering the margin of the product and the fact that the iPhone XR is not sold yet, there is no reason to worry about Apple's sales.
This year's production of iPhone XS / XS Max are said to be about 30 million units.
2. Survey – Preferred Devices
Recently, GSM Arena surveyed popularity among those iPhone XS / XS Max or XR.
11,432 people were involved and the results of this survey showed
iPhone XS Max: 2,100 (18%)
iPhone XS: 1,237 (11%)
iPhone XR: 1,259 (11%)
Other iPhone (iPhone 7 / 8): 1,217 (11%)
Other Devices: 5,619 (49%)
Phone Arena also conducted a survey on the preferred colors of iPhone XS / Max and XR.
iPhone XS / XS Max (Total 1,501 people were involved)
Gold: 738 (49%)
Space Gray: 517 (34%)
Silver: 246 (16%)
iPhone XR (Total 1,147 people were involved)
Product RED: 388 (34%)
Coral: 150 (13%)
Black: 193 (17%)
Blue: 218 (19%)
White: 90 (8%)
Yellow: 108 (9%)
3. Apple to Cancel or Change Air Power Development
image source: sonnydickson
The Air Power related content disappeared from Apple homepage, and Apple seems to have stopped developing Air Power due to various issues below.
1. According to internal sources, there is an issue that the charging performance is deteriorated due to severe heat generation. Air Power's charging mats are equipped with 21 to 24 coils of varying sizes, which cause heat to interfere with each other.
2. There is a problem with checking the charge rate and precision between devices due to a bug.
3. The difficulty of solving the above issues are due to the complexity of the device circuitry. 
Therefore, Apple is considering all cancellation of the product under development or design change.
4.  Samsung, New Product Announcement on October 11th
image source: samsungmobilepress.com
Samsung will hold [A Galaxy Event 2018] event on October 11th.
It is expected that Galaxy A series or devices like Galaxy Book 2 to be released.
5. Samsung Releases Galaxy J4 + / J6 + 
image source: Samsungmobilepress
Samsung unveiled its low-cost Galaxy J4 + and J6 + line-ups.
Short specs are
Galaxy J4+ : 6″ HD / Quadcore Processor (Exynos 7570) / 2GB or 3GB RAM / 16GB or 32GB ROM / Black, Gold, Pink
Galaxy J6+ : 6″ HD / Octacore Prosessor / 3GB or 4GB RAM / 32GB or 64GB ROM / Black, Silver, Red
In addition, Samsung naming policy is expected to change recently. The Galaxy J series is integrated into the Galaxy A series and the Galaxy On brand is replaced with the Galaxy M series.
6. LG V40 ThinQ Front Device Image Leak
image source: mysmartprice
The front side image of the LG V40 ThinQ has leaked and the overall design seems to be similar to the G7.
The device announcement is scheduled for October 4th in South Korea and will be shipped from October 14.
7. Xiaomi's Interesting Promotions
Xiaomi is selling their own device sets with the same price of new iPhone models, XS / XS Max and XR.
This package bundle, which is sold only in China, is a set that sells smartphones, laptops, Bluetooth ear-sets, and smart bands to sell at the same price as the corresponding model name iPhone (XS, XS Max, XR).
XS Bundle includes CNY8,699 / Xiaomi Mi Mix 2S (8GB RAM / 256GB ROM) / 13.3″ Mi Notebook Air / Mi Band 3 / Bluetooth Headset
XS Max Bundle includes CNY9,599 / Xiaomi Mi 8 (6GB RAM / 128GB ROM) / Mi Notebook Pro / Mi Band 3 / Neckband Bluetooth Headset
XR Bundle includes CNY6499, / Xiaomi Mi 8 SE (6GB RAM / 128GB ROM) / 12.6″ Mi Notebook Air / Mi Band 3 / Bluetooth Headset
8. Xiaomi Sells Poco F1 Skin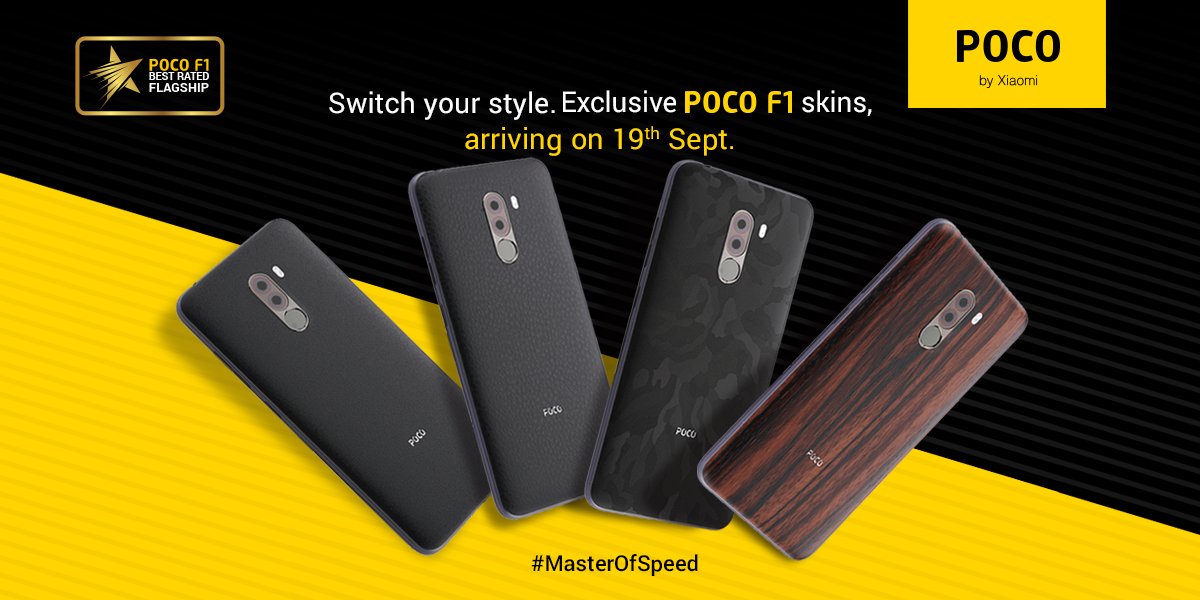 image source: POCO India twitter
Xiami is selling back skins for Pocophone F1 with the price of INR 299 (about $ 4).
You can decorate your device with four designs, including Matte / Leather / Came / Wood.
9. OnePlus 6T, 3.5-Piece Earphone Jack Will be Removed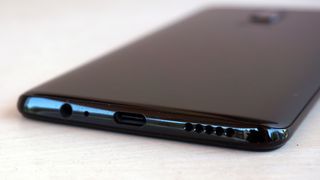 image source: techradar
The upcoming OnePlus 6T will be released without the 3.5-pier earphone jack.
With the trend of eliminating 3.5-pearl earphone jacks, 59% of all users use wireless earphones, so this section is deleted to aim for space and battery time extension.
OnePlus 6T is expect to look identical to the original OnePlus 6.
10. Google Pixel 3 / 3 XL Device Image Leak
image source: nieuwemobiel.nl
The above image is assumed to be official, Pixel 3 has 5.4 " display and Pixel 3 XL has 6.2″.
Pixel 3 / 3 XL will be officially sold in Japan as well.
11. , Razer Phone 2 Soon to be Released
The Razer Phone 2 will be released in the U.S on October 18th.
Razer Phone 2 seems to be identical to the first model. The front camera setup may slightly different tho.