1. Huawei, Honor Note 10 to be Released
Huawei Honor Note 10 teaser image has appeared in Weibo.
 It seems like Huawei is skipping Honor Note 9 and going straight to Honor Note 10. The launch date has not confirmed yet, but will be released in Beijing.
It is expected that Honor Note 10 will be released sooner than Galaxy Note 9 and the display is rumored to be 6.9 inches (probably made by Samsung).
2. Galaxy Note 9 Front Image Leaks (Rumor)
image credit: androidheadlines
The presumed official image of Galaxy Note 9 has been leaked.
According to rumor, Galaxy Note 9 will be delivering Super AMOLED panel, "Infinity Display" and bezels may be smaller than Galaxy Note 8. The headset is expected to feature 6.4 inch display with 18.5:9 ratio, and Note 9 should feature Exynos 9810 chip as well.
There will be four memory configurations for Galaxy Note 9, including 6GB RAM / 64GB and 128 GB storage space, 8GB RAM / 256GB or 512GB flash memory.
Galaxy Note 9 is also expected to feature significantly improved version of Bixby 2.0 with faster response times and new features. Qi and PMA-based wireless charging should be supported as well.
3. iPhone X, iPhone SE Discontinue
Apple has discontinued iPhone X and iPhone SE.
Although the iPhone X is a bit faster than the typical old product discontinuance process before the expected release of the new product in September, since the iPhone X was planned to be discontinued soon from the beginning, it is a scheduled procedure.
According to rumors, the next release will be iPhone 9 / iPhone 11 / iPhone 11 Plus.
4. HMD Global to Release Nokia X5 / X6
image credit: gsmarena
HMD Global is planning to release Nokia X5 on July 11th.
5.86 "IPS 720p / Helio P60 is only known as a simple specification.
The Nokia X5 is the product name in China, and the global naming will be Nokia 5.1 Plus.
Additionally, Nokia X6 will also be available in Hong Kong on July 19th. There is some news that the global naming will be Nokia 6.1 Plus, although the specification has not been confirmed yet.
5. Vivo, NEX Series to be Released Globally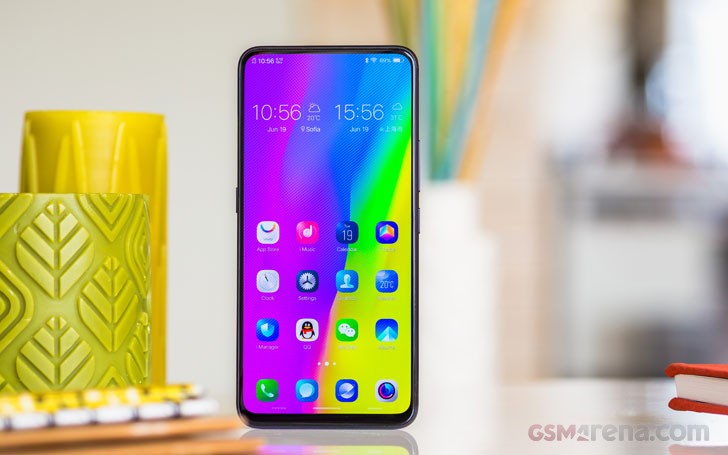 image credit: gsmarena
Vivo's two version, NEX S and NEX A will be released globally by the end of this month.
Expected release countries are Russia / India / Malaysia / Hong Kong / Taiwan.
The launch price of the NEX S is CNY 4,498 (about $700) to CNY 4,998 (about $780), and NEX A is CNY 3,998 (about $605).
6. BlackBerry Key2 Now Available in Canada
image source: crackberry
BlackBerry KEY2 launched in Canada. Pre-orders are already under way, and KEY2 is available at major carriers like Rogers, Bell, and Telus.
Rogers: starting at $95 CAD
Bell: starting at $99 CAD
Telus: starting at $ 100 CAD
purchasing via Amazon, BestBuy, Staples will be soon available as well.