1. BlackBerry, KEY2 Will be Released on July 13th in US
The BlackBerry KEY2, which has launched pre-orders in Canada, China, the UAE, and the UK, will begin pre-orders in the U.S on June 29th.
Available colors for KEY2 are Silver and Black, and both will be available through Amazon and BestBuy.
2. Galaxy Note 9, FCC Certified
image source: techradar
It seems like Galaxy Note 9 just got approved by FCC (Federal Communications Commission) and the model number is shown as SM-N960F.
According to rumor, Galaxy Note 9 will have a bigger battery, enhanced camera functions and significantly upgraded S Pen.
3. Samsung Launches Galaxy J3 Star
image source: T-Mobile
Samsung is planning to launch Galaxy J3 Star via T-Mobile.
This product is the same as Galaxy J3 2018 (means appearance is likely to be the same), but only for T-Mobile that supports LTE Band 71. Galaxy J7 2018 is also expected to be the same as Galaxy J7 Star in T-Mobile.
J3 Star specs are: 5.0″ HD Display / 8MP Rear Camera, 5MP Front Facing Camera / Bixby Home / 2600 mAh battery with 16 GB Memory.
The sales price is $175.
4. Samsung Galaxy S10 is being Prepared in Three Models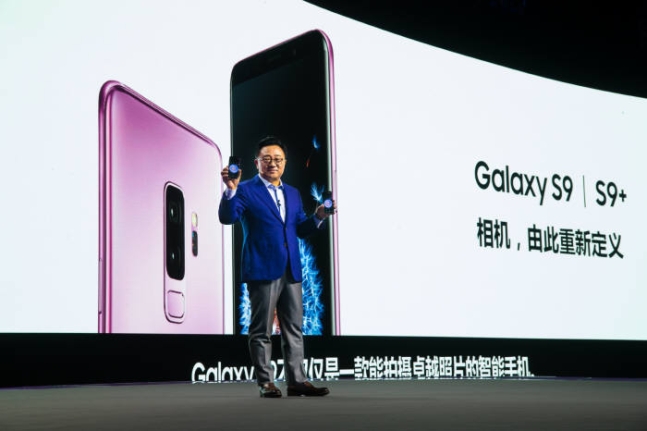 There are rumors that the Galaxy S10 will be available in three models.
Samsung is currently developing a product called code-name, Beyond 0 / 1 / 2, which is expected to be 5.8 "Flat / 5.8" Edge / 6.2 "Edge respectively.
Additionally, rear cameras will be different by models, Beyond 0 will have a single camera, Beyond 1 is a dual, and Beyond 2 will have triple camera.
5. Xiaomi Releases Redmi 6 Pro
image source: gsmarena
Xiaomi has released Redmi 6 Pro.
Specs are: 5.84″ FHD / Snapdragon 625 / 2GB or 3GB RAM / 16GB or 32GB Storage
Starting price is at around $151 for 3GB + 32GB
6. Huawei launches Honor 7C via Amazon India
Huawei began selling Honor 7C in Amazon India.
3GB RAM + 32GB Storage price is at INR9,999, 4GB RAM + 64GB Stgorage price is at INR11,999.
7. SONY, Xperia XZ2 Premium Launch Date is Scheduled for July 5th
SONY Mobile Taiwan will hold a press conference for the announcement of Xperia XZ2 Premium on July 5th.
There is a story that China will start pre-ordering price at CNY5,999 (about $910) from 2nd July, and it is expected that similar prices will be available in other countries.
Official sales are scheduled for late July to August, and global launches are expected to be in place this time as well.
Expected Specs are: 5.8 " 4K HDR Display / Snapdragon 845 SoC / 6 GB RAM / 64 GB / IP68 Certified Chassis
8. ASUS Launches ZenFone 5 in U.K
image source: techradar
ASUS scheduled to launch ZenFone 5 in the U.K on July 9th.
The release price is £ 349.99, and customers who pre-order online from June 26th through July 8th at ASUS.com will receive a £50 discount coupon (ZF50).
Available colors are Midnight Blue and Meteor Silver.
ZenFone 5z has been launched in other European countries except UK, and €50 discount is still on offer until July 15th.
9. Nokia 3.1 Ready to Launch in the U.S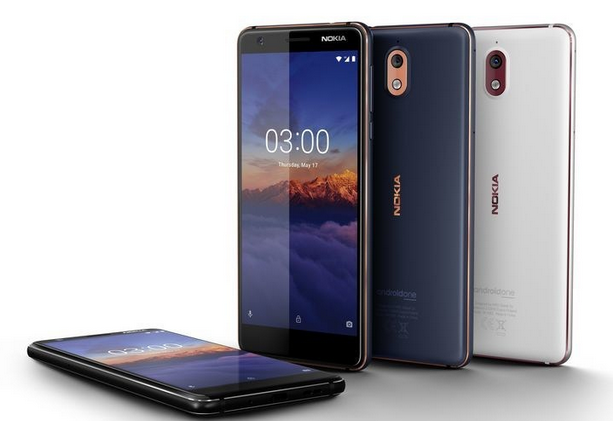 image source: gsmarena
Nokia 3.1 will be released on July 2nd in the United States.
Nokia 3.1 will be available in three colors, including Blue/Copper, Black/Chrome, and White/Iron and you can purchase via Amazon and BestBuy price at $159.
10. Apple to Release iPhone 6s in India

image source: gsmarena
Apple already mass producing iPhone SE locally, and recently iPhone 6s has also started mass production in India to solve import duty and tariff problems, However it does not affect the price.
The products shipped are likely to be distributed only in India.