1.Samsung Announced Galaxy J6 / J4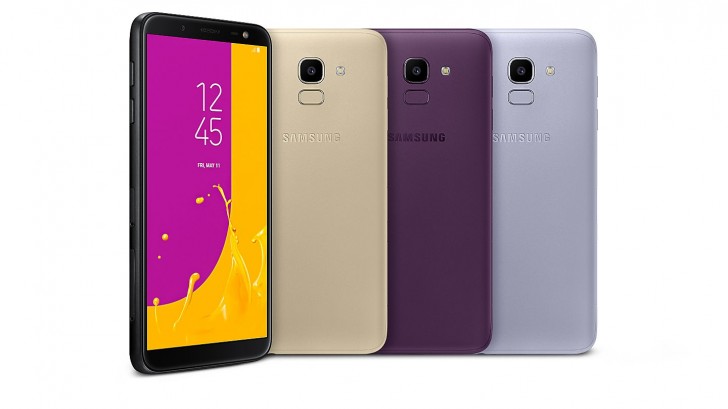 Galaxy J6 and J4 2018 have been released and both come with AMOLED screens with focus selfie cameras.
Short specs are:
Galaxy J6 : 5.6″ HD+ (Infinity Display) / Exynos 7870 / 3GB or 4GB RAM / 32GB or 64GB Storage / INR 13,990 (around $205, 3GB + 32GB) or INR 16,400 (around $240, 4GB + 64GB)
Galaxy J4 : 5.5″ HD / Exynos 7570 / 2GB RAM / 16GB Storage / price unknown
2. Samsung Galaxy S8 Lite Rise Again as Galaxy S Light Luxury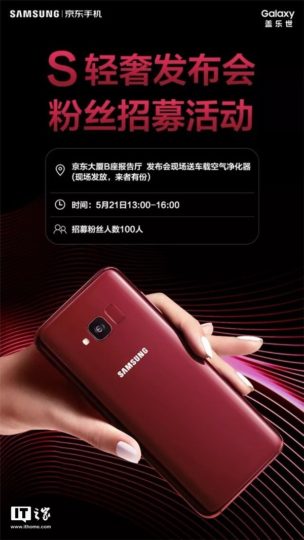 Samsung re-brand the Galaxy S8 Lite, and the re-brand galaxy was unveiled in China on the 21st as "Galaxy S Light Luxury".
According to rumor, the new Galaxy S Light Luxury features Android 8.0 Oreo with Snapdragon 660 / 4GB / 64GB memory config / 16MP / 8MP camera combo / 3,000mAh battery, but nothing has been confirmed, as well as the sales in overseas markets.
3.  OnePlus 6 is Now Available for Sales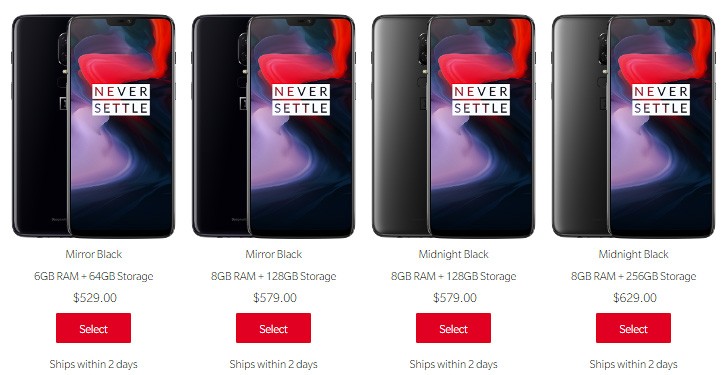 The order for OnePlus 6 is now available in US and Canada. Immediate delivery is available in the US, and delivery begins in two days after purchase in Canada.
In addition, OnePlus 6 does not support wireless charging and is said to be unavailable for Verizon and Sprint due to LTE band issues.
4. Xiaomi Opens Official Store in France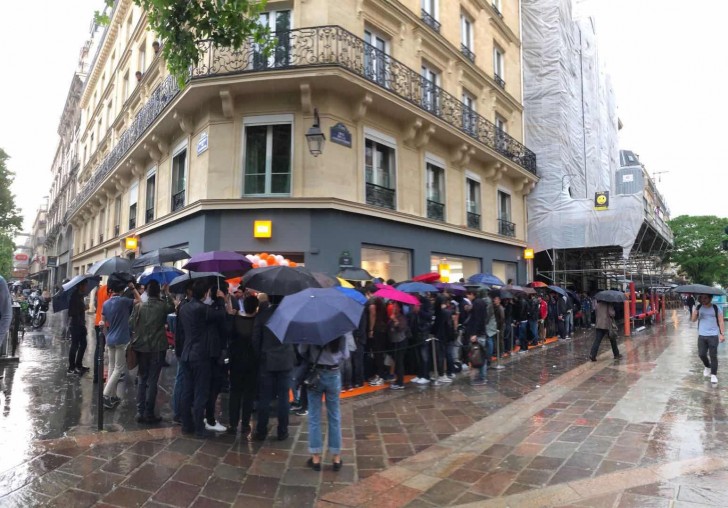 While Xiaomi is expanding its offline stores in Europe, the official store has recently opened in Paris, France.
You can purchase Xiaomi Redmi Note 5(€199.90), Mi Mix 2S(€499.90), Mi A1(€229.90), Mi Mix 2(€399.90), and Redmi 5(€139.90) in offline store.
Additionally,  Xiaomi store will be also open in Italy on the 24th.
5. Xiaomi to Announce the New Product on May 31st
Xiaomi will have a new product launch event on the 31st of May.
This product announcement is expected to be released in Mi 7 and Mi 8 (not confirmed). 
Mi 8 is expected to have 6.01 "Notch Display / 3D Sensor / SnapDragon 845 / 8GB RAM + 128GB Storage with price of €420.
6. US and China Agree to Withdraw Ban on US Parts Imports for ZTE 
image source: android authority
According to Wall Street Journal, The United States and China have agreed to withdraw US Department of Commerce import ban on ZTE for seven years.
The incident began with ZTE paying a $900 million fine for selling equipment with Qualcomm processors to Iran. ZTE disciplined 35 employees involved in the case, but as work grew, it eventually became unable to import parts from the United States, and it came to the point of shutting down the company.
The United States and China agreed to resolve the issue through negotiations, and instead, China will abolish tariffs on US agricultural products.
7. HMD Global Raised $100 Million Fund
HMD Global, which sells Nokia smartphones, has recently raised $100 million in funding. Nokia sold about 70 million mobile phones in the first 16 months of returning to the mobile phone market, of which about 60 million were feature phones for emerging markets such as Africa and India. (India has already entered feature phone Top 5) 
Nokia has Foxconn on their back to its strong investors, so it is expected to continue to attract more and more products in the future.
8. 2018 Q1 US Smartphone Market Trend Analysis
image source: counterpointresearch.com
According to Counterpoint Research, the total number of smartphones sold in the US in the first quarter of 2018 is estimated at 38.7 million units. This is the first time in three years that less than 40 million smartphones have been sold, down 11% from the same period last year.
The replacement period of the smartphone has become longer and the promotion of the manufacturer and mobile communication has decreased. The increase in the purchase of refurbished phones is expected to be the cause of this decline.
During this period, Apple sold 16 million iPhones in the US, accounting for 42% of the total smartphone market. In particular, Apple had 80% market share in premium products over $800.
USA Top 10 Smartphone Ranking for Q1 2018