1.OnePlus 6 Image and Pricing Information Leak
image source: gsmarena
The image and selling price of OnePlus 6 scheduled to be released this week, but all those info have been leaked by Amazon Germany.
The launch date for OnePlus 6 is scheduled for May 22nd and is expected to be available in three colors, including Midnight Black / Mirror Black / Silk White (Limited Edition). However, Silk White Limited Edition will be available from June 5th. 
In addition, cases and other accessories have been leaked as well.
3D Tempered Glass Screen Protector : $19.95
According to the map that briefly shows the country of launch, OnePlus 6 will be available in USA / Canada / UK / Western Europe / Northern Europe / India / China so far.
Prices are:
Mirror Black 6GB + 64GB : $529.00
Mirror Black 8GB + 128GB : $579.00
Midnight Black 8GB + 128GB : $579.00
Midnight Black 8GB + 256GB : $629.00
Silk White 9GB + 128GB : $579.00
2. Huawei Honor 10 Globally Unveiled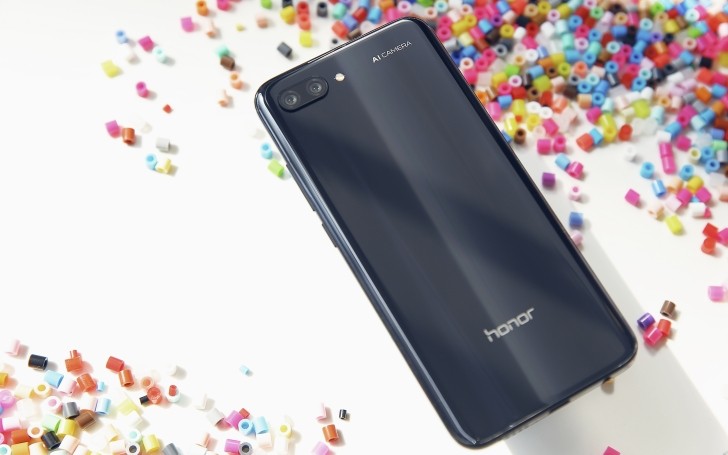 image source: gsmarena
Huawei start selling Honor 10 in overseas.
This is a probably the cheapest phone (price of £ 400) you can get with AI oriented Kirin 970 chipset.
The selfie camera has 24 MP sensor with 2.0 fixed focus lens. The global version will arrive with Google service as well.
Honor 10 comes in 4 colors, including Glacier Grey, Midnight Black, Phantom Blue and Phantom Green.
3. Samsung, Galaxy S9 / S9 Plus New Color Added
image source: gsmarena
In addition to the Galaxy S9 / S9 + Burgundy Red colors that will be available only in Korea and China,  the "Sunrise Gold" colors have been added as well.
The Gold color will be available in selected markets, including Australia, Chile, Germany, Hong Kong, Korea, Mexico, Russia, Spain, Taiwan, United Arab Emirates and Vietnam starting in June.
4. LG G7 ThinQ, Huge Promotion in Canada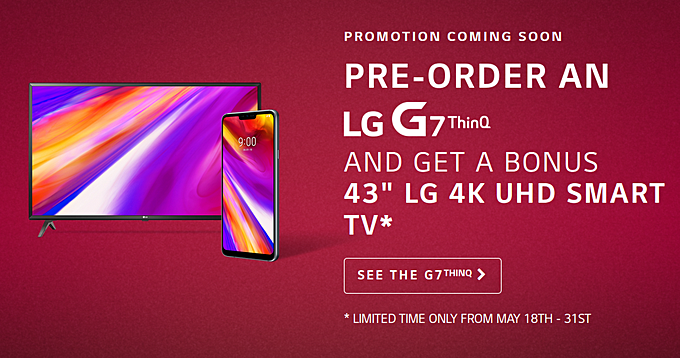 LG's promotion is offering 43 -inch UHD Smart TV if you purchase the G7 ThinQ from May 18th to May 31st.
Lots of retailers and carriers have joined the promotion, including Bell / Bell MTS / BestBuy / BestBuy Mobile / Fido / Mobile Shop / Freedom / T-Booth Wireless / Koodo / Visions Electronics / Rogers / Walmart / SaskTel / Wireless ETC / Telus / Wireless Wave / Virgin Mobile / wow Mobile and etc.
5. iPhone SE 2 Rumor: Release in September
This one report says iPhone SE 2 will be released on Apple's regular prototype launch in September, featuring face ID. However, the design is still undecided.
6. Vivo Releases X21i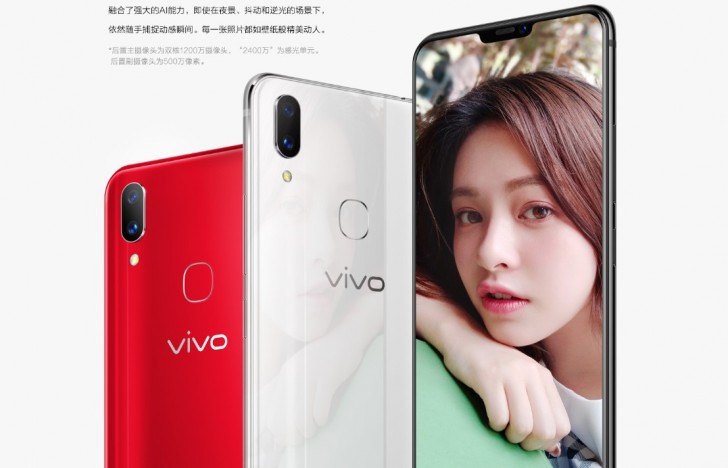 Vivo X21i has been released in China.
X21i is equipped with a 6.28 "FHD + display and it inherits the design of the X21. Almost the same, but there is a slight difference in size between X21 and X21i.
Vivo X21 has 154.5 x 74.8 x 7.4mm / 156.2g whereas X21i has 154.4 x 75.0 x 7.0mm / 159g.
X21 has 6GB + 64GB / 4GB + 128GB configuration and the starting price is CNY2,698 (about $ 425).
Ruby Red / Aurora White / Polar Night Black will be available from May 19th.
Additionally, Vivo X21 will be launched in India on May 29th.
7. Blackberry Key2, Expected to be Released on June 7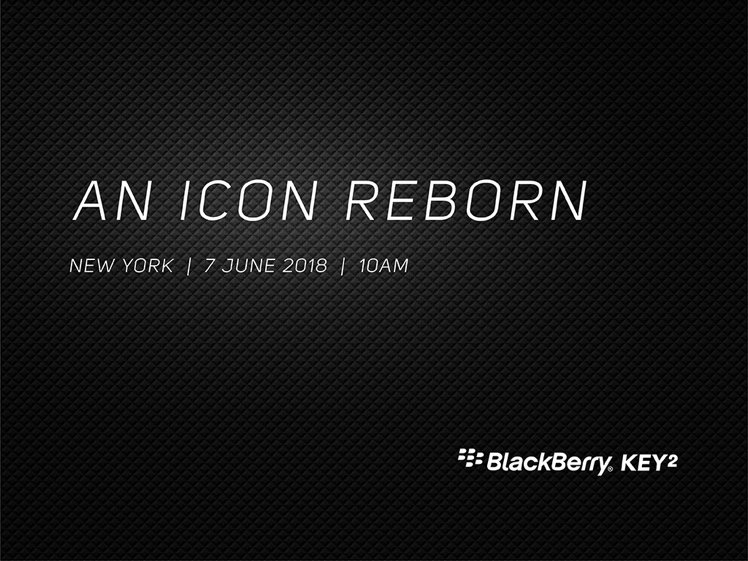 image source: blackberry twitter
The subsequent product name of the BlackBerry KeyOne appears to be confirmed as BlackBerry Key2.
The BlackBerry officially announced via Twitter that BlackBerry Key2 will release at 10:00 am on June 7th, 2018 in New York.
8. Xiaomi, Mi 7 Pre-order Starts From May 27th?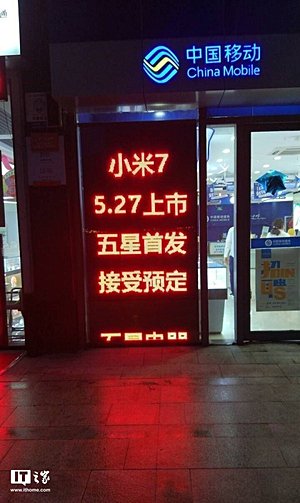 China Mobile's billboard has been revealed Xiaomi Mi 7 to be on sale from May 27th.
The specifications and public schedule for Mi 7 are not yet known, but if the link is true, the product is expected to be released by next weekend. Also, there is a rumor that Mi 7 will feature Face ID.
9. ASUS, ZenFone 5 Coming Soon
ASUS ZenFone 5, which was released to MWC 2018 last year, is expected to be released in two weeks.
ZenFone 5 will have 6.2 inch LCD touchscreen with a notch and powered by Snapdragon 636 with 4GB of RAM. Also, the dual cameras on the back has 12 MP + 8 MP, 8 MP selfie snapper and runs 8.0 Oreo.
The SIM-free product is expected to cost € 399 and will start selling in the Netherlands and other EU countries.