1. LG G7 ThinQ, Public Event on May 2
androidheadlines.com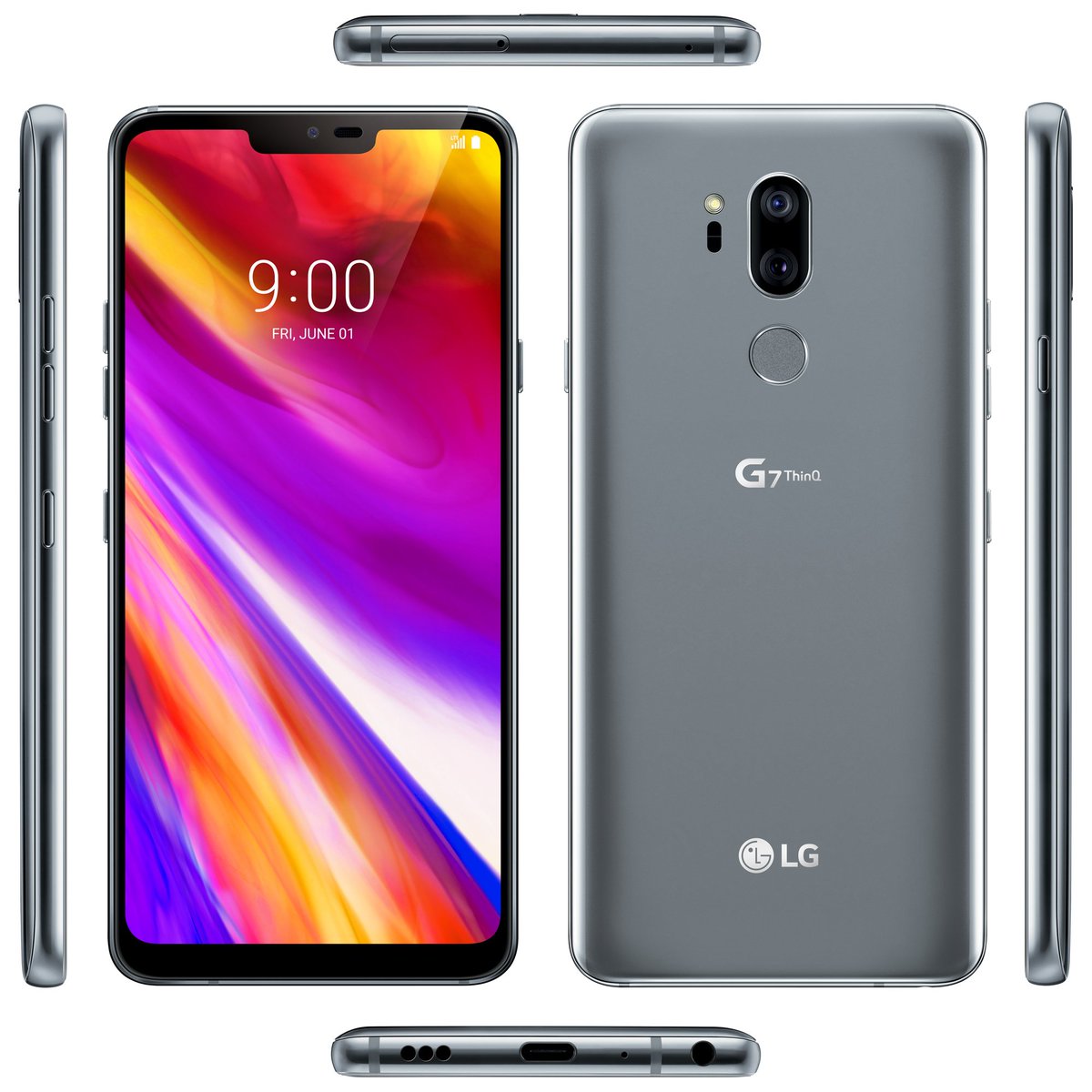 Image Source: Evan Blass Twitter
As expected, LG sent out the invitation to release their next flagship G7 ThinQ on May 2. The event will be held in New York first and will be also held in South Korea on the very next day.
The leaked image by Evan Blass shows that G7 ThinQ has four buttons on the side with dual camera setup in vertical orientation.
2. OnePlus 6, Expected to be Released on May 16
oneplus.com homepage capture
OnePlus announced that OnePlus 6 will be released on May 16th and the event will be held in London. According to emails that sent out to OnePlus product users, OnePlus 6 is expected to be available by May 21 at the latest.
3. Galaxy A6 / A6 Plus Image Leaked
gsmarena
Images suspected to be Galaxy A6 + leaked in two colors, gold and blue.
According to rumors, Galaxy A6+ is IP68 certified, built in 6.0 inch super AMOLED with 18:5:9 aspect ratio display. Galaxy A6+ also powered by Snapdragon 625 with Android 8.0 platform. The protection is known as Corning Gorilla Glass, but is it unspecified version.
4. Apple, iPhone SE 2 Releases in May – Rumor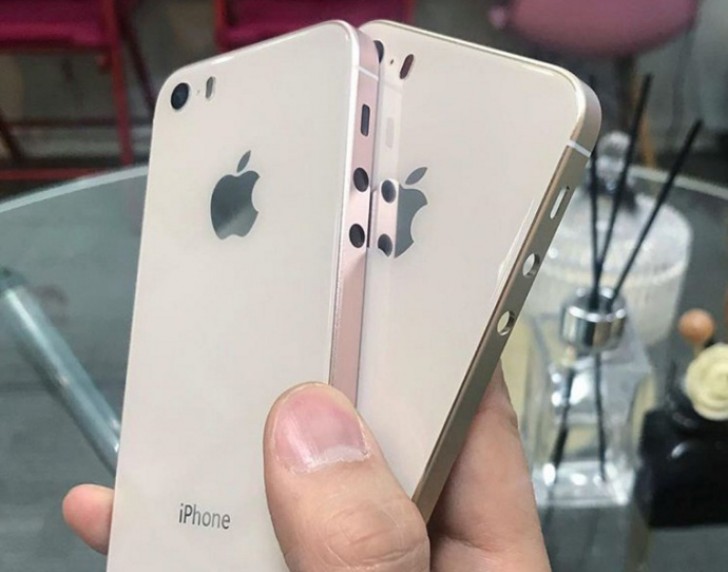 purported iPhone SE 2 casings (gsmarena)
There is a rumor that iPhone SE 2 will be released in May.
Apple's A10 Fusion chipset was equipped in previous iPhone 7 and 7 Plus, and the same chipset will be equipped in new iPhone SE 2 device. However 3.5mm headphone jack will be removed. There will be no Face ID nor notches, but there is a chance that the iPhone SE 2 will have a glass back and support Qi wireless charging.
5. Huawei P20 Pro / Lite Launched in India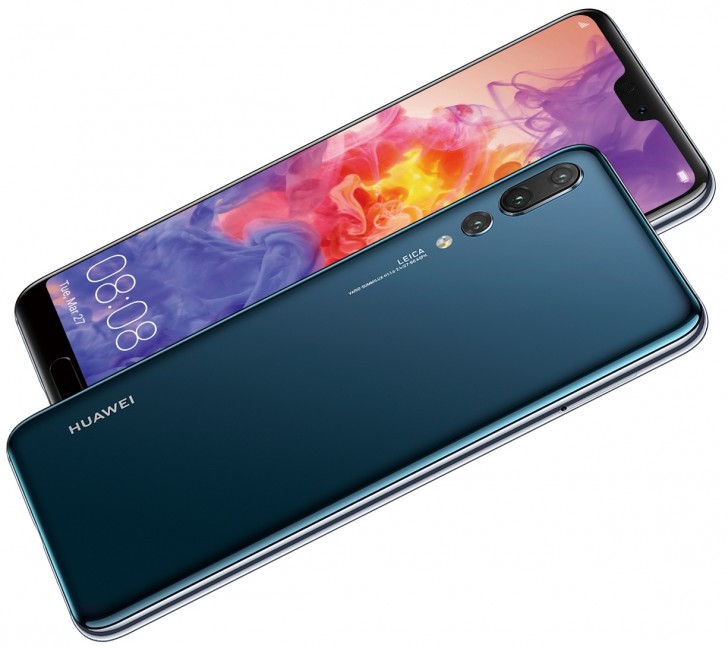 gsmarena
The P20 Pro and P20 Lite sales will begin starting on May 3rd in Amazon India.
The prices are:
P20 Pro : INR 64,999 (about $979)
 P20 Lite : INR 19,999 (about $301)
6. Nokia X6 is Expected to be Released on April 27
Nokia X, which was mentioned in the newsletter last week, turned out to be Nokia 6X, and the event will be open to public on April 27.
The Nokia 6X seems to be mid-ranged smartphone, and it will have a notch display design according to leaked image.
The Nokia X6 has following rumored specs.
-5.8 inch Full HD with 19:9 aspect ratio display
-Hybrid Dual SIM
-Android 8.1 Oreo
-12MP Rear Camera / Dual Tone LED Flash
-Front Facing Camera
– Fingerprint Sensor
3.5mm Headphone Jack
-3500mAh Battery with Fast Charging
7. Xiaomi Reached 1st Place in India Smartphone Market Share in Q1 2018
According to Canalys, Xiaomi has shipped more than 9 million units, accounting for 31% of the market share in 2018 Q1 India smartphone market.
Samsung, which shipped about 7.5 million units, ranked second with 25%, Oppo ranked third with 2.8 million units shipped, and Vivo ranked fourth with 2.1 million units shipped. During this period, shipments increased by 8% QoQ to 29.5 million units.
In the Indian smartphone market, Chinese manufacturers are growing rapidly, with annual shipments growing by 155%. Among those, Xiaomi Redmi 5 . Redmi 5A showed excellent sales rank. In particular, the Redmi 5A seems to have sold about 3.5 million units.
During the same period, Samsung Galaxy J7 Nxt sold 1.5 million units.
Currently, the top four companies account for 75% of all smartphone shipments, with Xiaomi and Samsung accounting for more than 50% of total smartphone shipments.
8. Oppo, 2018 Q1 First Place in China Smartphone Market Share
According to market researcher Sino, Oppo ranked first in China smartphone market share with 18.52 million units in 2018 Q1.