1.Sony Xperia XZ2 Premium 
Sony Xperia XZ2 Premium – Source: Sony Homepage
SONY has registered Xperia XZ2 Premium on the homepage and has basic following specifications.
5.8″ 4K HDR Display / Snapdragon 845 / 6GB RAM + 64GB Storage / Rear Dual Camera
XZ2 Premium also has following dimensions of 158 x 80 x 11.9mm with 236g of weight, which is slightly larger and heavier than the Xperia XZ2.
Two colors will be available for XZ2 Premium, including Chrome Black and Chrome Silver and they both are expected to be released around this summer.
2. Apple, Getting Ready to Launch iPhone X Blush Gold Color?
Blush Gold iPhone X Certified at the FCC / gsmarena
Recent FCC documents feature a new color in iPhone X known as Blush Gold, however it is not known whether the actual appearance of the product in the photograph will be released.
3. Xiaomi, Mi 6X Scheduled for Release Announcement on April 25th
Xiaomi is scheduled to release Mi 6X on April 25th in Wuhan, China.
Mi 6X is expected to be featured 5.99 "FHD + / Snapdragon 626 / 4GB RAM + 64GB Storage, and Mi 6X and the more affordable Mi A2 will also be released at the same time.
Mi 6X will come in 5 colors, including Black, Cherry Pink, Glacier Blue, Flame Red and Sand Gold.
4. Xiaomi, Black Shark Gaming Smartphone Goes to Public
telecomtalk.info
Xiaomi's exclusive gaming smartphone, "Black Shark" has been finally released.
Black Shark display features 6-inch FHD + AMOLED with 18:9 ratio and powered by Qualcomm Snapdragon 845 SoC with 8GB of RAM. The image also shows that Black Shark is equipped with dual rear camera setup on the back, which is cool for gaming smartphone, and it comes along with the bluetooth joystick controller as well.
Black Shark comes in two colors, Black and Gray, and the prices are 6GB + 64GB CNY 2,999 (about $477), 8GB + 128GB CNY 3,499 (about $556).
5. LG G7 ThinQ Rendering Image Leaks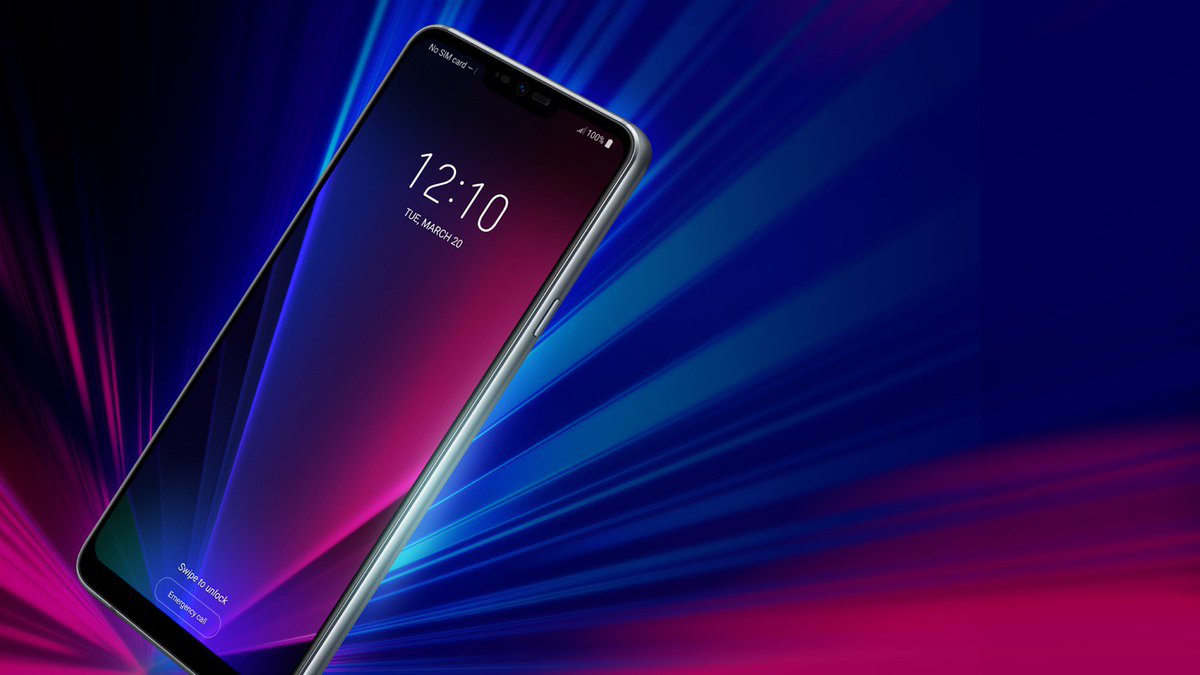 The LG G7 ThinQ rendering image has been leaked via Evan Blass's Twitter.
6. Blackberry, New Product Image Leaked with Dual Camera
/LEAKS
LEAKS has leaked images of a new BlackBerry product with a dual camera, but the release of actual phone has not yet been confirmed.
7. In 2017, Q4 Top Earnings Profit Share of Smartphone Model is iPhone X
couterpointresearch.com
According to CounterPointResearch, iPhone X accounted for 35.0%, ranking first in smartphone profit share by model in 2017 Q4.
As you can see in the graph, the top 10 models accounted for 90% of the market, and among those, Apple accounted 86%.
Important note is that it was only two quarters of its launch and Apple iPhone X accounted for 35%. The yield is related to the sales volume, but doesn't mean it it same as the sales volume.
On the other hand,  Huawei was not on the top 10, but one of the top brands in all of China, and the revenue grew 59% year-on-year.
8.  ZTE May Not be Able to Make Android Smartphones Anymore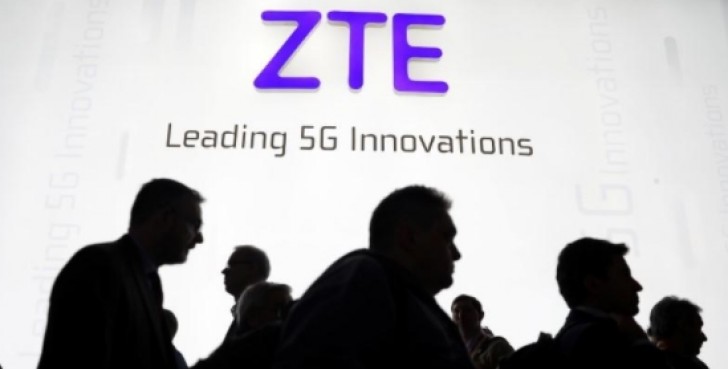 gsmarena.com
ZTE has been banned from trading with U.S companies for seven years due to U.S Department of Commerce violations of North Korea and Iran.
Because of this issue, ZTE was not able to use the Qualcomm Snapdragon processor, and after that, the use of the software was also banned, resulting in a serious difficulty in producing Android OS smartphones. The processor can be used with Samsung's Exynos or MediaTek's Helio, but the software is quite lethal.
ZTE and Alphabet are currently discussing this issue.
9. OnePlus 6 Info
techslize.com
The Spec Sheet of OnePlus 6 leaked.
OnePlus 6 has 6.28″ FHD+ / Snapdragon 845 / 6GB + 128GB so far.
According to rumor, OnePlus 6 will be a clone of the Oppo R15 that uses the same display panel (not sure), and the estimated sale price is about $745.
OnePlus official twitter image of the teaser is expected to support the waterproof, and / LEAKS registered Olixar's rendering image is likely to be fake.