1. ASUS unveils Zenfone 5 Series / ZenFone Max (M1)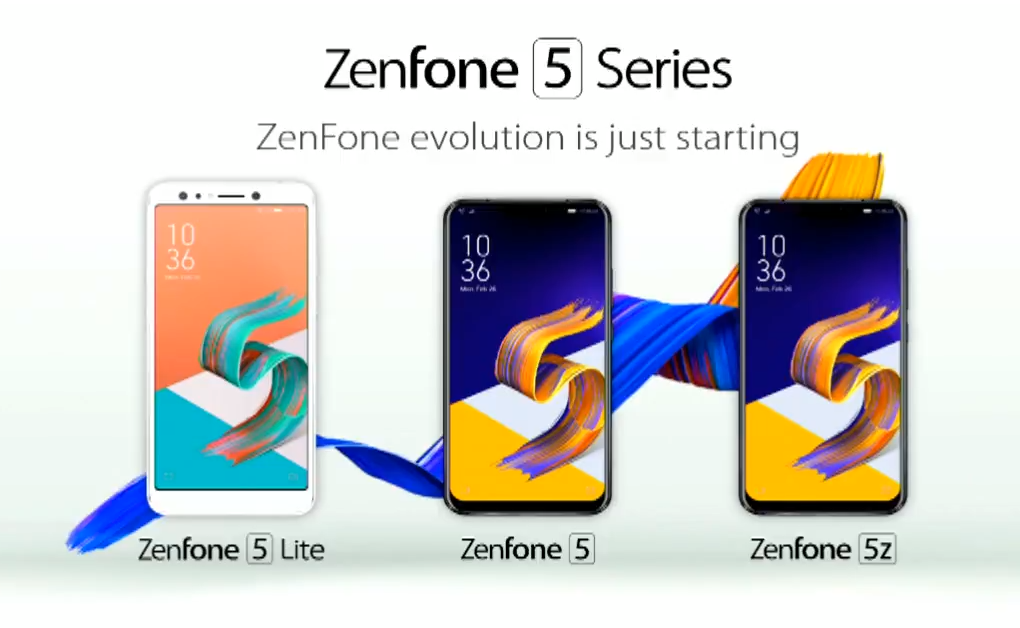 Asus ZenFone 5 Series / Image Source: TechNave.com
There was an official announcement for ASUS ZenFone 5 Series, including ZenFone 5 (ZE620KL), ZenFone 5Z (ZS620KL) and ZenFone 5 Lite (ZC600L) with full view display at MWC 2018. 
Both ZenFone 5 (ZE620KL) / 5Z (ZS620KL) are identical in appearance and 6.2 "2246 x 1080 FHD + Super IPS notch display has been applied. Moreover, both devices feature face and fingerprint unlock, and 4K video recording plus slow motion. However both products have different processors.
ZenFone 5 is powered by Snapdragon 636 and has 4GB or 6GB RAM with 64GB Storage whereas Zenfone 5Z is powered by Snapdragon 845 and has 8GB RAM with 256GB Storage.
Both devices come in two colors, including Midnight Blue and Meteor Silver, and the starting price is at €479 ( ZenFone 5 / 4GB / 64GB).
ZenFone 5Z will be released on June, and ZenFone 5 is scheduled to be released on April.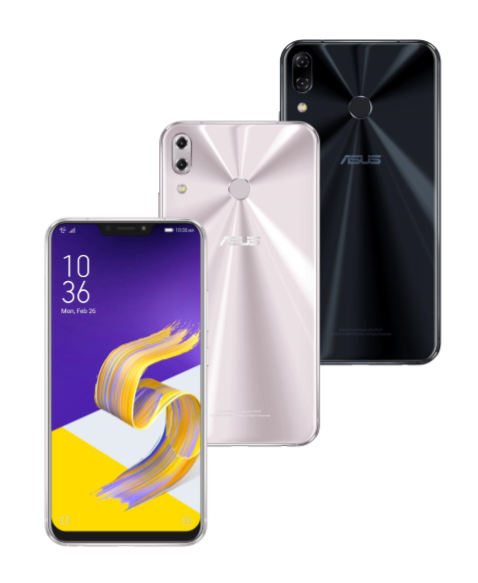 ASUS ZenFone 5 (ZE620KL)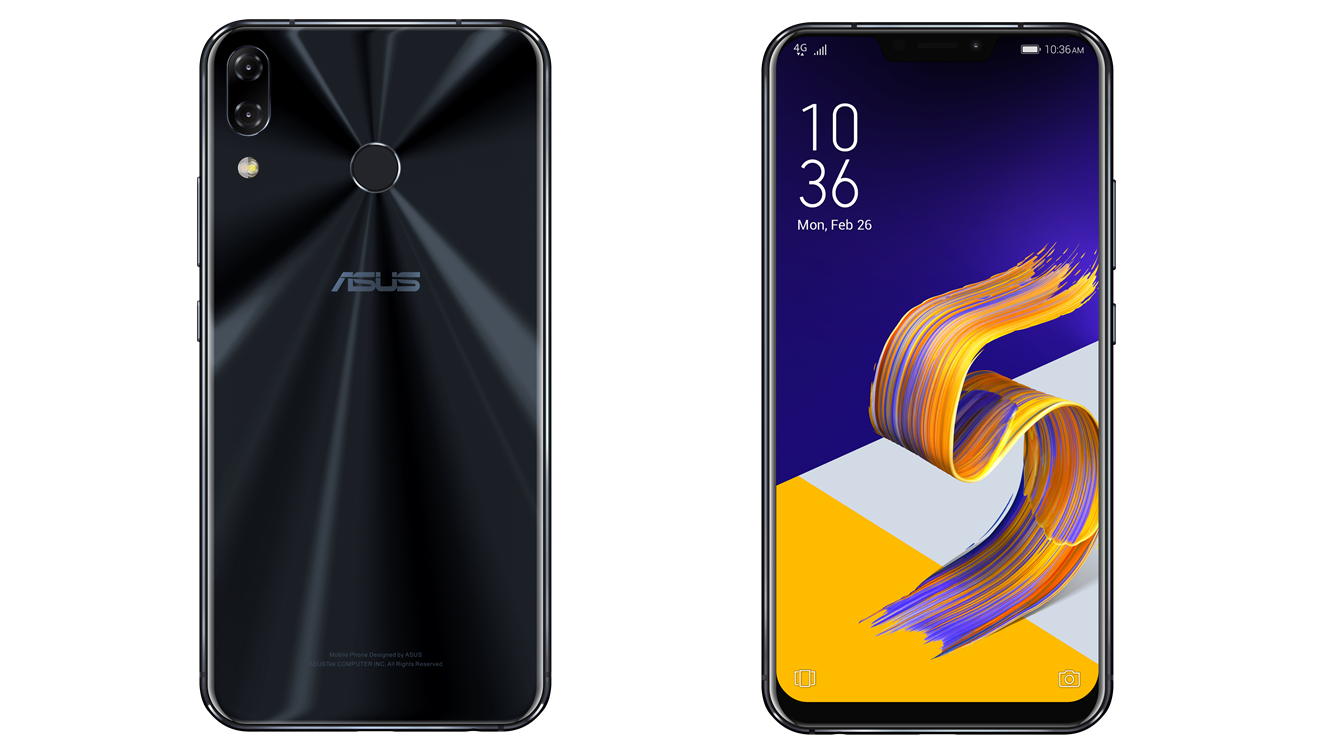 ASUS ZenFone 5Z (ZS620KL)
Asus ZenFone 5 / 5Z YouTube Capture
Moving on to ZenFone 5 Lite (ZC600KL), 6-inch 2160 x 1080 display has been applied and this device not only features two front / two rear quad cameras, but also features 120 ° wide angle shooting. ZenFone 5 Lite is powered by snapdragon 640/630, which is lower than ZenFone 5 / 5Z in terms of performance.
ZenFone 5 Lite will be released in March and the sales price is not announced yet.
Asus Zenfone Max (M1) / Image Source: gsmarena
ZenFone Max (M1) is a compact model of the ZenFone Max Plus (M1) that was released last year. It is a low-cost product lineup with a Snapdragon 425/430 on a 5.5-inch 1440 x 720 display, and with a 4000 mAh battery installed, the usable time is expected to be considerably longer. 
The rear dual camera is equipped and supports 120-degree wide-angle shooting just like the ZenFone 5 Lite, and the selling price is not yet confirmed.
2. Huawei P20 / P20 Plus Back Image Leaks
Huawei P20 / P20 Plus Back Image / Source: phonearena.com
The back image of the Huawei P20 / P20 Plus has been leaked.
Dual camera is expected to be equipped for P20, and triple camera for P20 Plus.
3. OnePlus 6 Image Leaked?
Source: phonearena.com 
The above image is leaked by a Chinese tech blogosphere who is known for manufactured leaks. From the image, OnePlus 6 is expected to have a Notch area at the top and expected to have glossy back with elliptical finger scanner underneath a dual camera set.
4. iPhone X Gold Release Rumor
Source: MrWhite@laobaiTD Twitter
The gold color of iPhone x has leaked through Mr-white Twitter. Apple has been working on gold color since iPhone SE, so there is a high chance that Apple might release a gold glass color for iPhone X / iPhone 10. Also, there is a story that the iPhone X will be discontinued without a follow-on model.
Additionally, there is a rumor that Apple will release three new iPhones this Fall, including upgraded iPhone X, large version of iPhone X and iPhone with a slim bezel screen design with LCD display.
5. Nokia, 7 Plus Coming Soon in U.S
source: phonearena
Nokia 7 Plus is expected to launch in the U.S (Q2) as unlocked phones, along with Nokia 1 and Nokia 6 (2018).
6. Release of Alcatel Series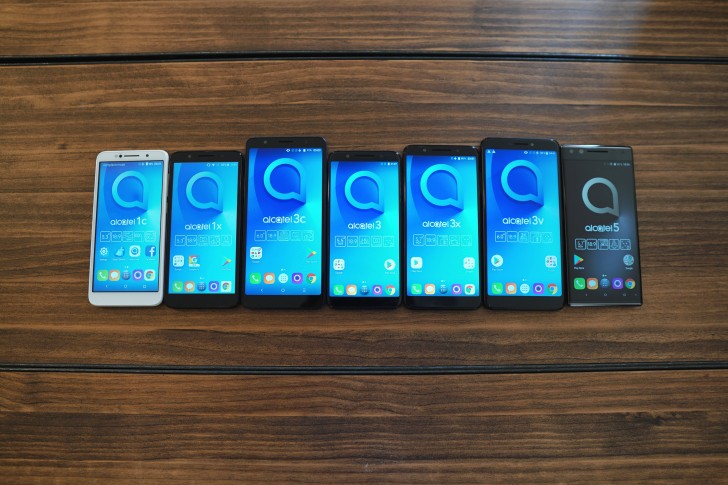 Image Source: gsmarena
Alcatel has released the 5/3/1 Series at MWC along with specifications.
Alcatel 5
Display: 5.7 inch 18:9 ratio HD + LCD
Chipset: MediaTek MT 6750
Memory: 2GB / 3GB RAM, 16GB / 32GB + MicroSD Storage
Colors: Metallic Black / Metallic Gold
Price: Around $281 / 229,99 (EUR)
Alcatel 3V
Display: 6.0 inch 18:9 ratio FHD + 2.5D LCD
Camera: Dual Rear Camera
Chipset: MediaTek MT8735A
Memory: 2GB RAM, 16GB / 32GB Storage
Colors: Spectrum Black / Spectrum Blue / Spectrum Gold
Price: Around $232 / 189,99 (EUR)
Alcatel 3X
Display: 5.7 inch 18:9 HD + LCD
Camera: Dual Rear Camera
Chipset: MediaTek MT6739
Memory: 2GB / 3GB RAM, 16GB / 32GB Storage
Colors: Metallic Black / Metallic Blue / Metallic Gold / Spectrum Black / Spectrum Blue / Spectrum Gold
Price: Around $220 / 179,99 (EUR)
Alcatel 3
Display: 5.5 inch 18:9 HD + LCD
Chipset: MediaTek MT6739
Memory: 2GB RAM / 16GB Storage
Colors: Spectrum Black / Spectrum Blue / Spectrum Gold
Price: Around $183/ 149,99 (EUR)
Alcatel 1X
Display: 5.3 inch 18:9 HD + LCD
Chipset: MediaTel MT6739 LCD
Memory: 1 GB or 2GB RAM / 16GB Storage
Colors: Suede White / Suede Black / Suede Blue / Suede Pink
Single SIM Price: 99.99 EUR / around $122
Dual SIM Price: 109.99 EUR around $134